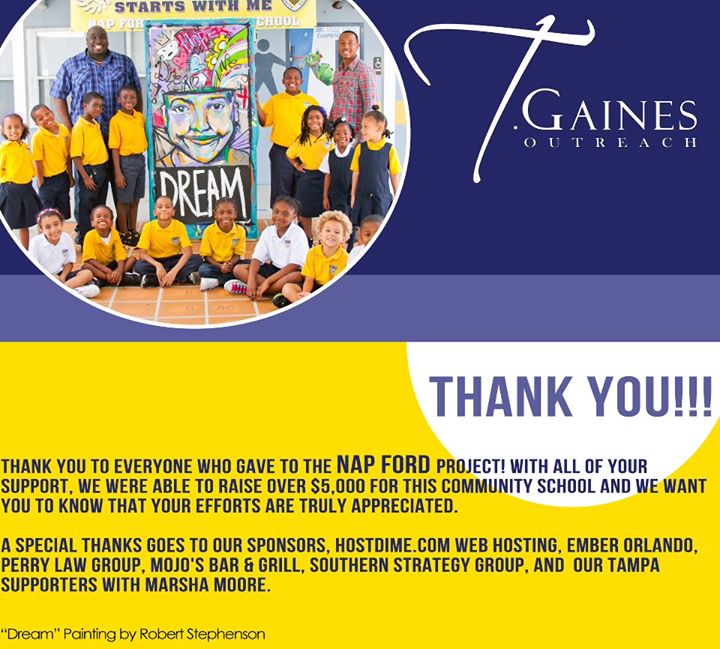 Thank you to everyone who gave to the Nap Ford Project! With all of your support, we were able to raise over $5,000 for this community school and we want you to know that your efforts are truly appreciated.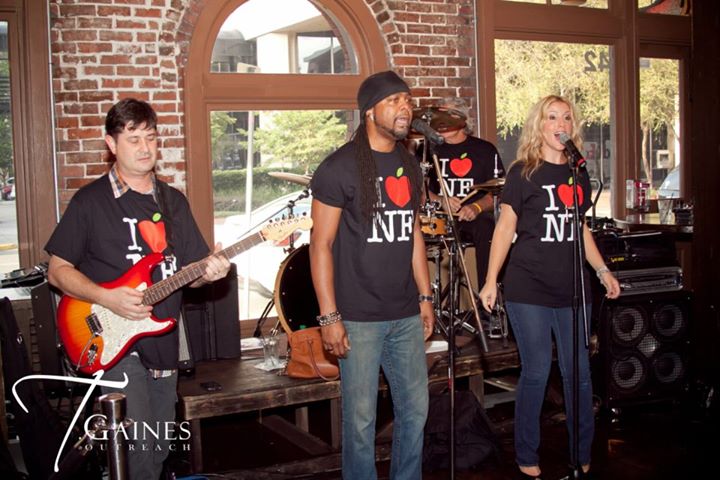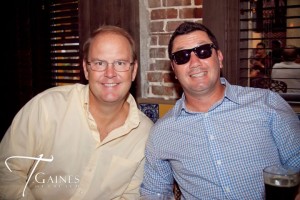 A special thanks goes to our sponsors, HostDime.com Web hosting, Ember Orlando, Perry Law Group, Mojo's Bar & Grill, Southern Strategy Group, and our Tampa supporters with Marsha Moor.
The live artwork titled "Dream" was done by Robert Stephenson.