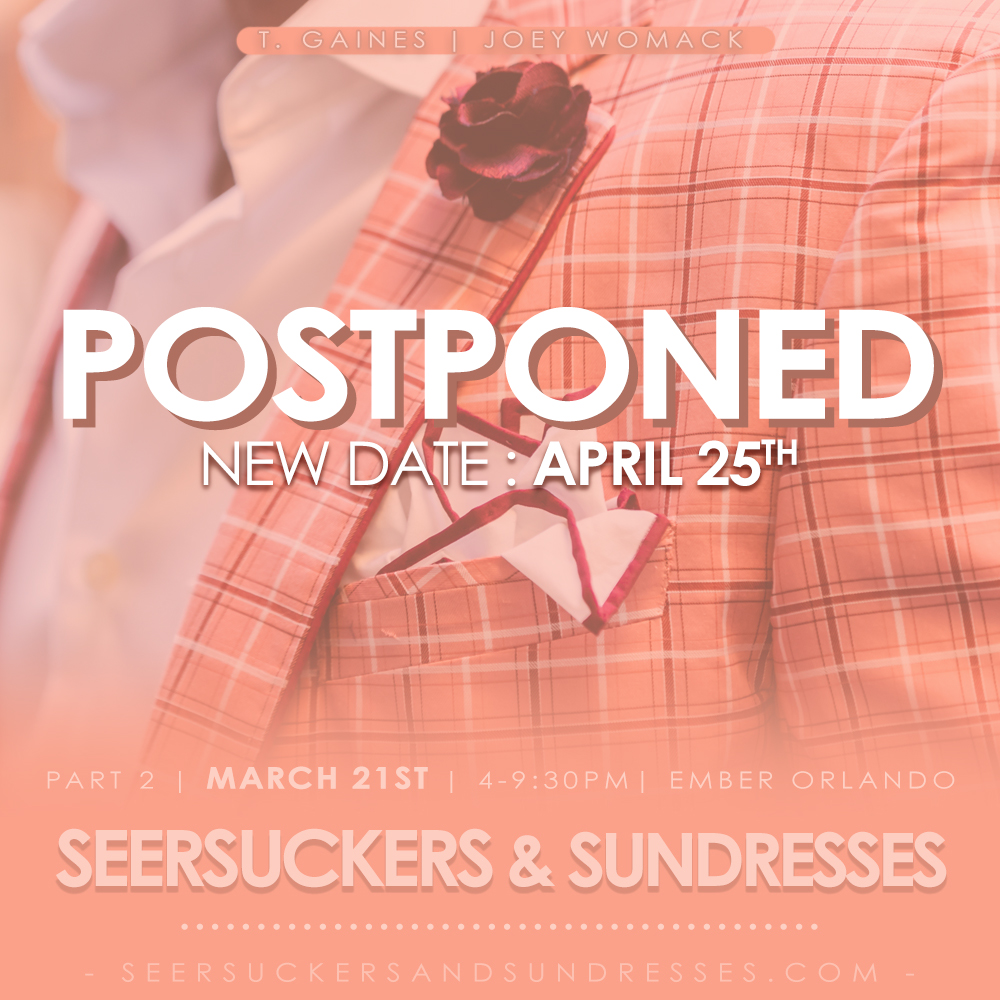 In an abundance of caution and as a proactive effort to minimize Coronavirus exposure within our community following the direction of Orange County and the City of Orlando, we have decided to postpone the Seersucker and Sundresses Part II that was originally scheduled on March 21st until Saturday, April 25th.
If you have already purchased a ticket, that ticket will be honored. If for any reason we are unable to reschedule, all ticket purchases will be refunded. SeerSuckers (Part 3) will be Memorial Day Weekend.
NO REFUNDS UNLESS EVENT IS CANCELED
We thank you for your support, patience, and understanding. More information will be forthcoming.
The Event Organizers,
T.Gaines & Joey Womack