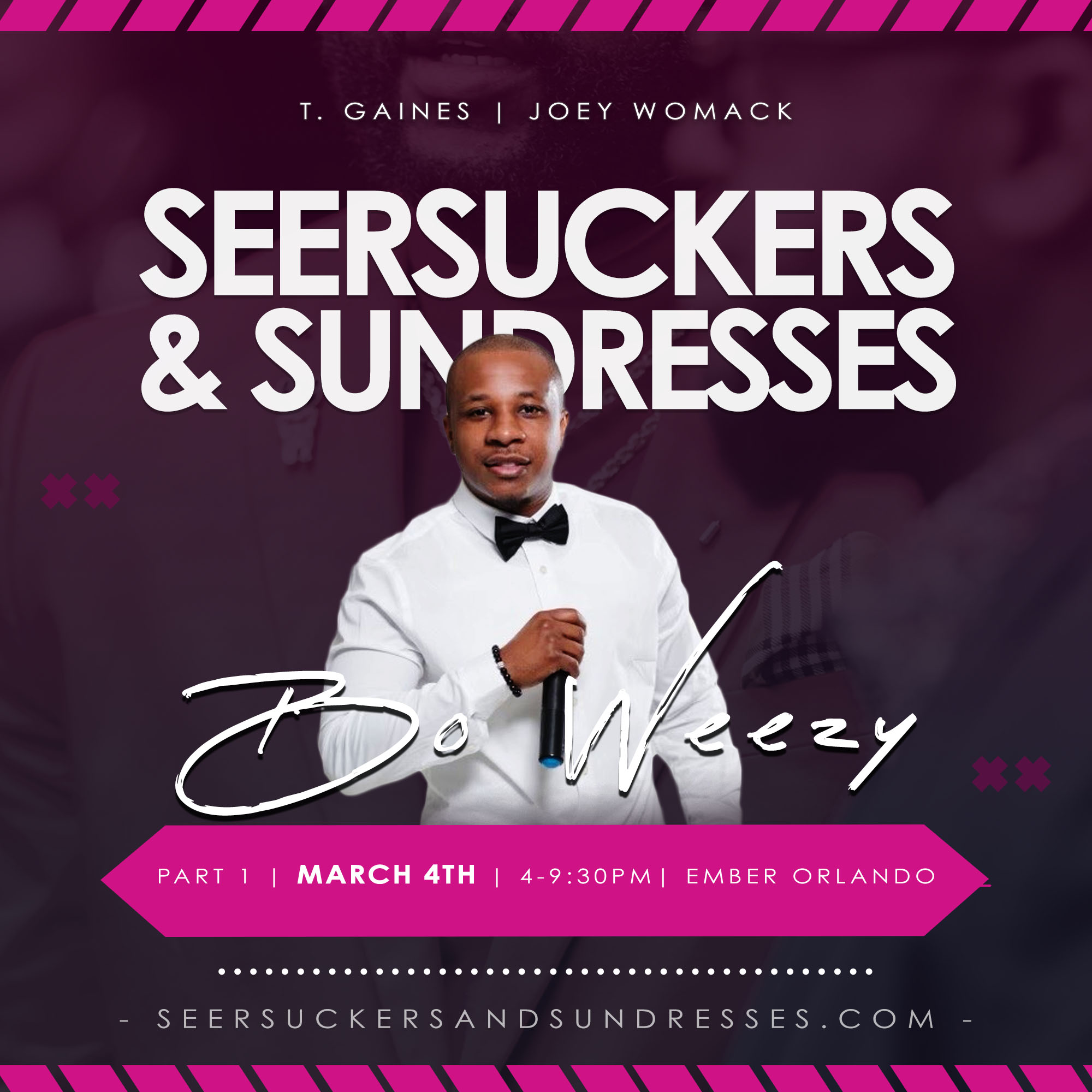 2023 Seersuckers & Sundresses Day Party Series Part I
Saturday, March 4th, 2023 | 4pm – 9:30pm
+ T. Gaines // Joey Womack
+ Ember (42 W. Central Blvd, Downtown Orlando, FL 32801)
+Music By DJ Bo Weezy
+ Dress Code Strictly Enforced
Women: Garden Party Attire // Sundresses Highly Required // spring colors are a must // No Flats // Sandals must have a back strap // NO JEANS OR JEAN SHORTS // Rompers are ok.
The door staff has the final word. Men: Seersucker jackets or suits are obviously requested. If not, suits and blazers in spring colors are the next items in line. Finally, spring-colored button-ups, and polo shirts are acceptable. Don't think we need to explain what spring colors are. Google is your friend. No athletic sneakers will be allowed, and NO BLUE JEANS.
No refunds will be given based on dress code violations or for rain.
+ Kitchen Open For Food Orders
+ Table Accommodations (Birthdays, Large Groups, Celebrations): tramaine@tgainesent.com