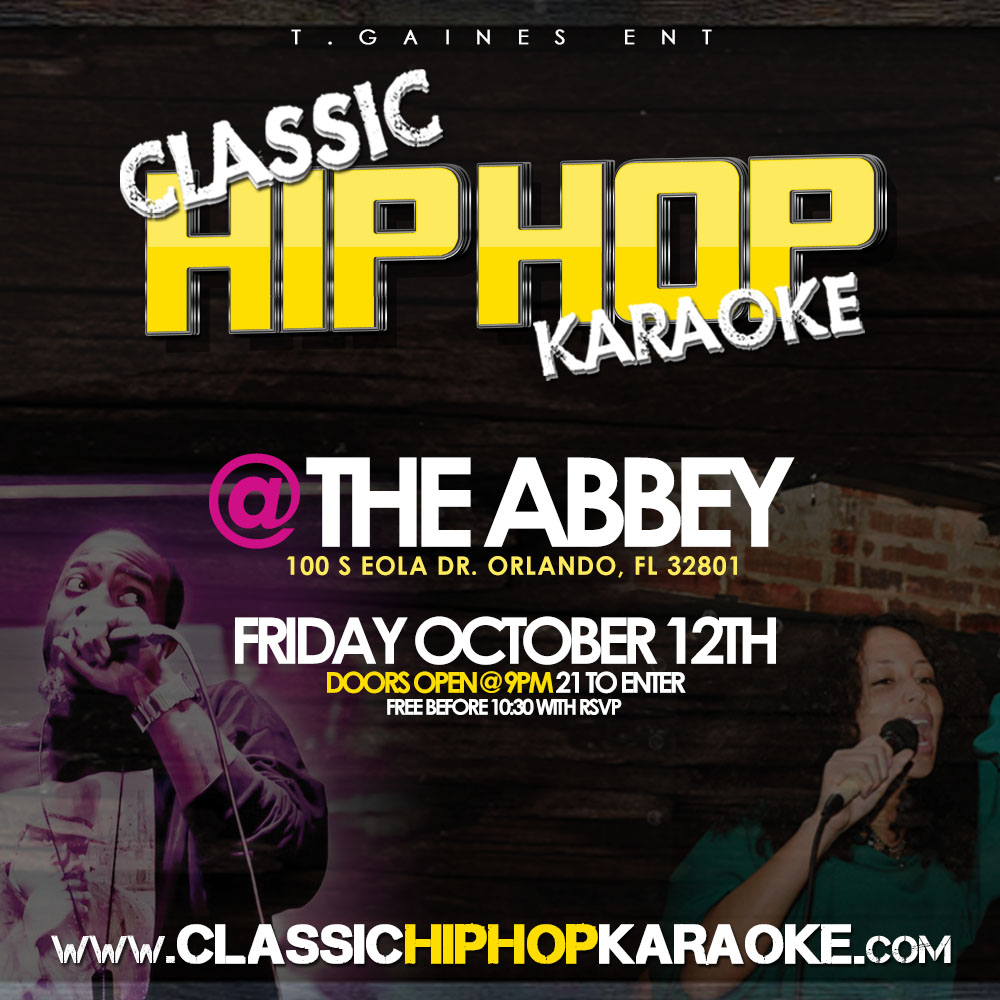 Hip Hope Karaoke returns October 12th!
Tickets below.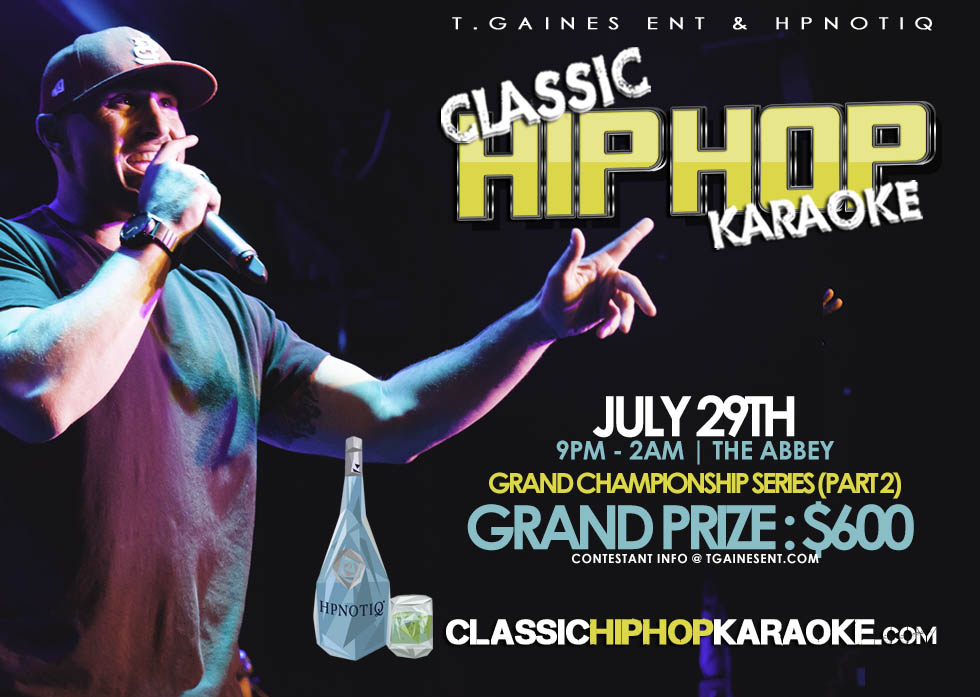 Part 2 of the Hip Hop Karaoke championship returns to the Abbey on July 29th. To compete for the $600 grand prize, click here for more info.

Click below for the recap of Part 1 to the Hip Hop Karaoke Championship. Thank you to all of the contestants for their amazing performances. The judges had a hard time figuring this one out!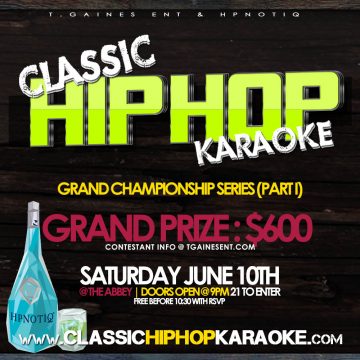 Classic Hip Hop Karaoke Championship Part 1. Sponsored by Hpnotiq
Venue: The Abbey
Guest Judges : Viva La Koi & Wil "Dirtbag" Milz